The intersection where the classic golden age of radio dramas meets the 21st-century podcast plays
S1-E5 Needs & Deeds
Geoffrey Schumann
Jul 24 2019
Welcome To The Dragon And The Griffin ©Geoffrey Schumann
Season One - Episode Five Needs & Deeds
Narrations by: Geoffrey Schumann
Music & Podcast assembled in TechSmith's Camtasia
Foley by Geoffrey Schumann
All the other music and Foley in this episode was aquired from Freesound.org. Here are the links to the files used. Thank you to all the creative people who created these: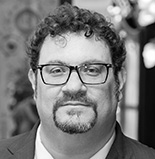 About Geoffrey Schumann
Storycaster - Golden Age Radio Dramas meets 21st Century Podcast Plays
Click here to see the full author's profile
Recent Episodes
S2-E23 Epilogue
S2-E22 Close The Book - Gift!
S2-E21 Full Circle Broken
S2-E20 Within The Void and Moving On
S2-E19 Feeding & Watching